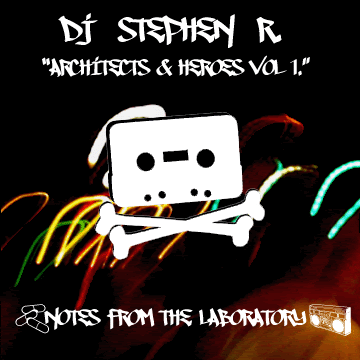 2007 was a crazy year, lots of new stuff bubbling up from the streets, the blogs and from names we're all familiar with. Our fist mixtape is a combo of what we had in wide rotation last year, some classic stuff, a couple of tracks from our friends and even a bit of our own production. Dig it.
DOWNLOAD HERE >>
Horses - Golden Bug
Innocence (Simian Mibile Disco 12" Remix) - Bjork
Phantom - CFCF's Six Pack Remix) - Justice
D.A.N.C.E. (Eli & Diplo Mix) - Justice
Yeah Yeah (Ocelot Mix) - Matt & Kim
Set Adrift (tittsworth neutron dance remix) - PM Dawn
Dog Days - Mathew Dear
Way Uh (Scottie B Mix 2) - The Rapture
Beats Work - Tatic
Robot Rock (Soul Wax Remix) - Daft Punk
Sleeping Lessons (D.veloped remix) - The Shins
The Law of Life (The Frenz Magik Mix) - Farah
Emotional Rescue - The Rolling Stones
Three Months Paid (Stephen R. Mix) - Casatanets
Stephen R. to DJ at Asthmatic Kitty Records Event - SXSW
http://asthmatickitty.com/
Okay Mountain Presents Asthmatic Kitty and Friends
at the Okay Mountain Gallery
1312 East Cesar Chavez Ste B, Austin TX 78703 (Map it)
Saturday March 15
DJ Stephen R.
Grampall Jookabox (Joyful Noise Recordings)
Smoke Detector
Son Lux (Anticon Records)
Cryptacize
{{{Sunset}}}
Check out more AK SXSW happenings here >>
http://asthmatickitty.com/